ART WORKS! —
Blog
On this blog you will find photos, outlines, notes and thoughts that document the progress of the project. This action-research project would like to research, analyze and understand resistance from a historical and contemporary view. This aim requires from all participants to endure vulnerability, our own, and those of others. As we realize that we are all vulnerable in this process, we also realize the community we form.
---



January 23 2020



Widerstand in künstlerischer Art, Bezirksblatt Melk

This article published in the regional newspaper describes the first preparatory meeting of all partners and artists in Melk.

---



January 21 2020



New Book: The Art of Protest: A Visual History of Dissent and Resistance

Jo Rippon's The Art of Protest is published by Palazzo in partnership with Amnesty International. (palazzoeditions.com)

A timely new publication explores the last century of activist imagery, exploring the role artists and designers have played in protest movements of all kinds.

---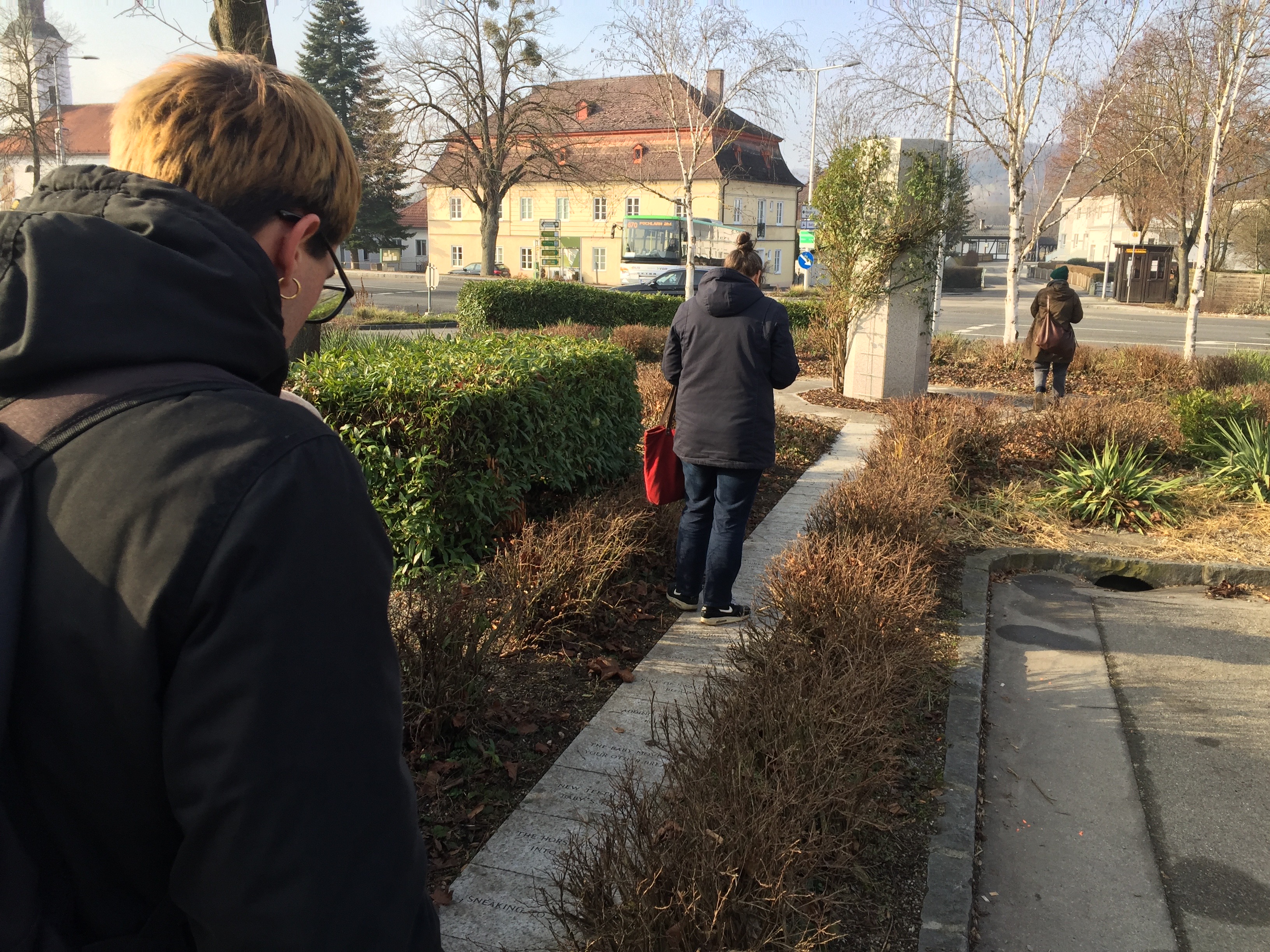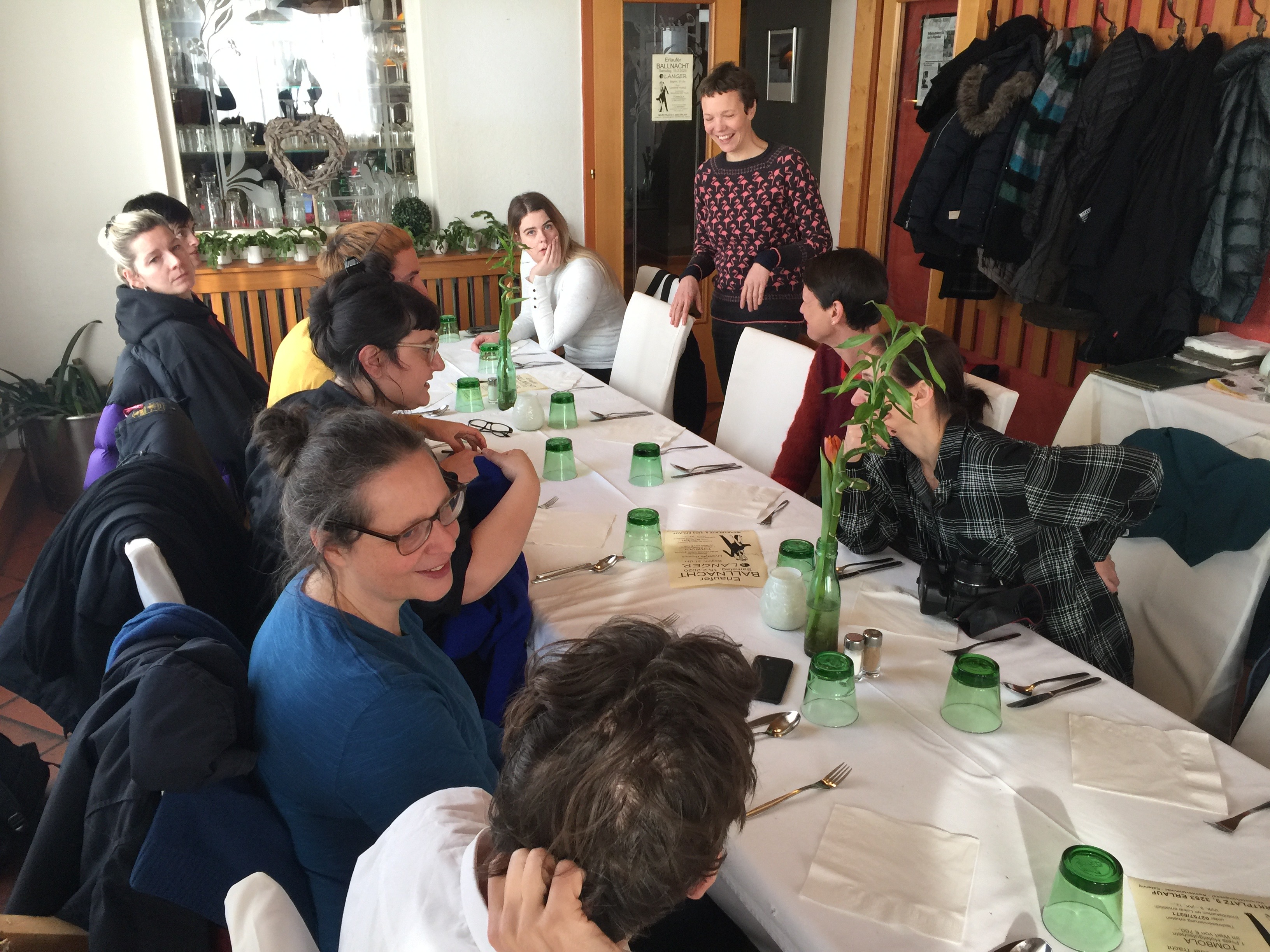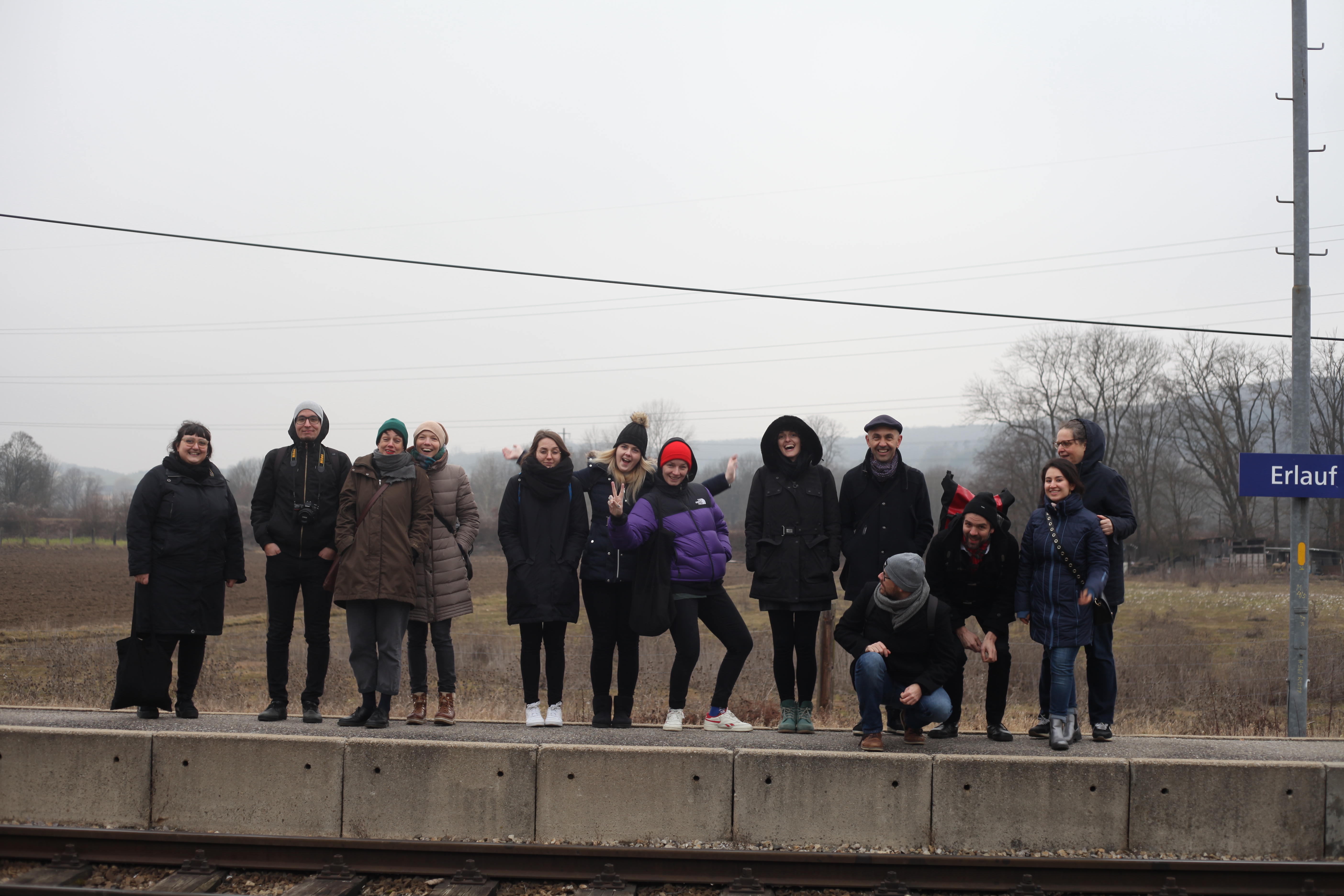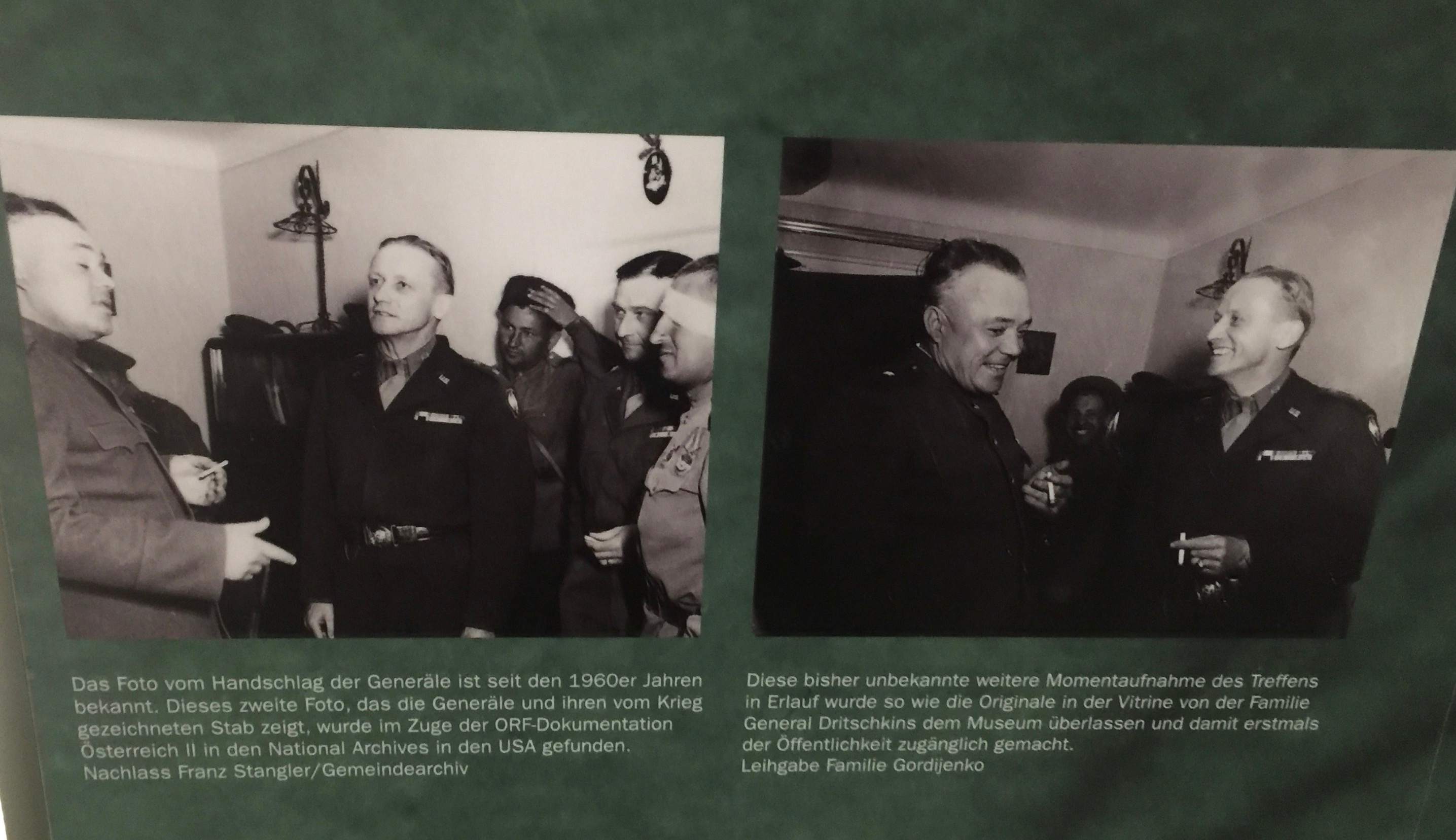 January 17 2020



Second day of our Multipliers Meeting in Melk: With the train we travelled to the peace community Erlauf. When the unconditional surrender was signed in Berlin on May 8 1945, on the same day a handshake between the two generals Dimitri Drichkin (Soviet Army) and Stanley Reinhart (U.S. Army) took place in Erlauf. In the late afternoon we visited the Melk Memorial.

---
The aim of co-creation is to create shared value. […] It's not about finding the right idea, it's about finding a multitude of ideas.

RICHES – Renewal, Innovation and Change: Heritage and European Society
[
Read more
]
---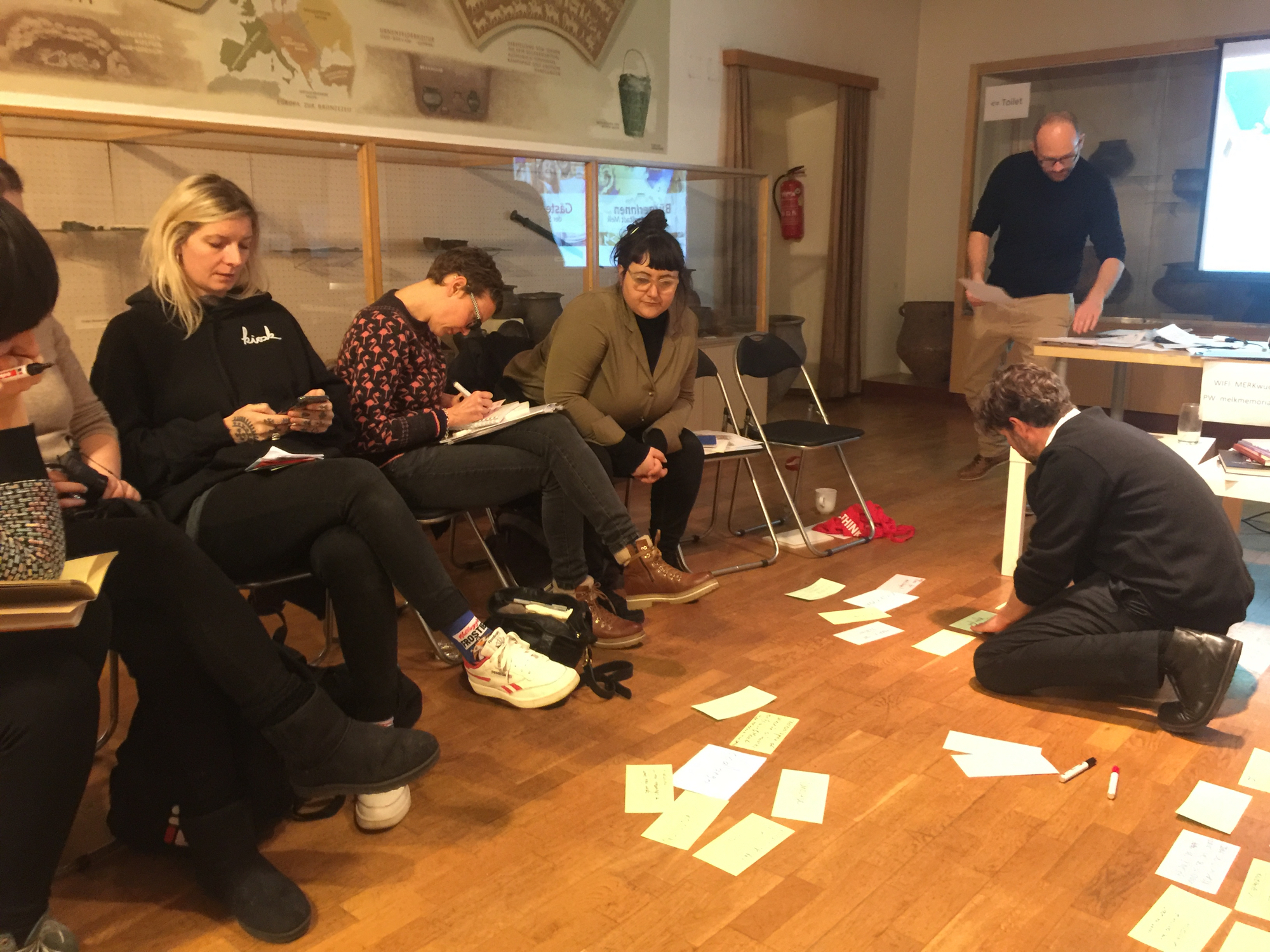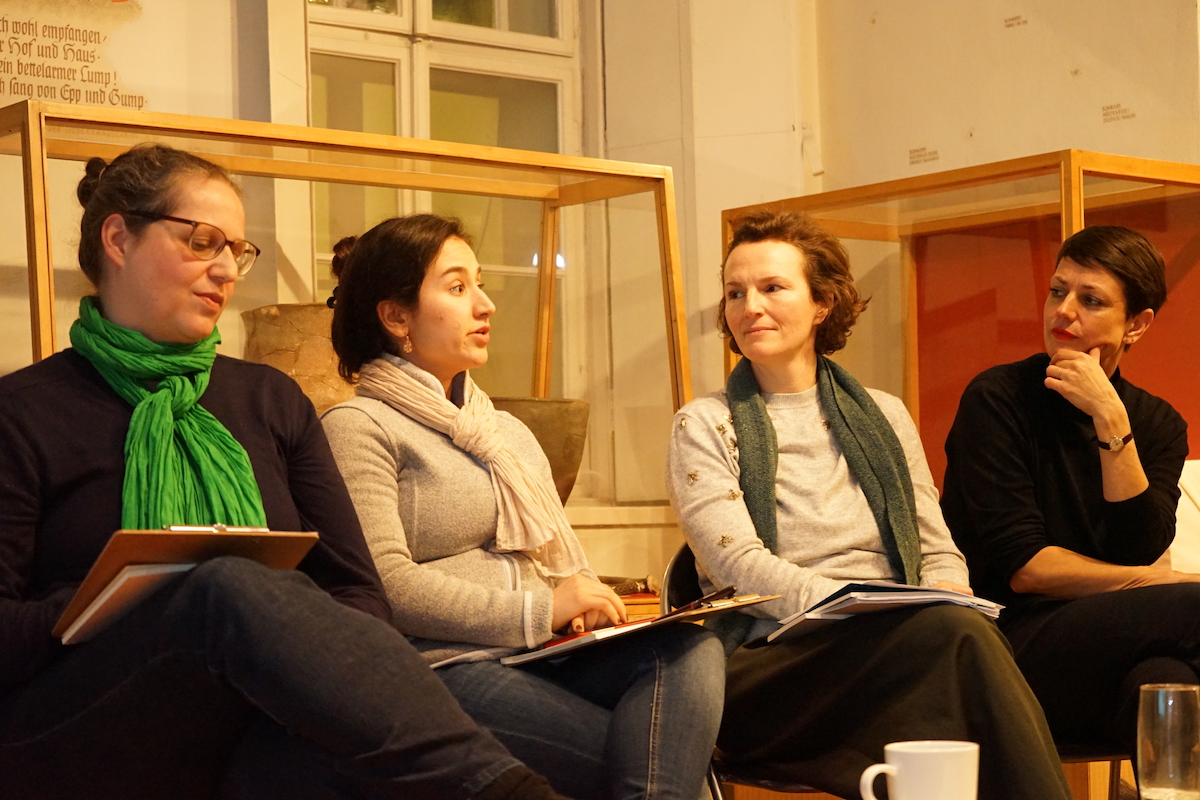 January 16 2020



Here are some photos of our arrival day of the Multipliers Meeting in Melk at the Center for Contemporary History. The very first time we all came together to jointly develop our project further. Many thanks to Christian Rabl for the warm welcome and the photos!

---
January 13 2020



Human Rights Education as an educational framework of our project

Empowerment through human rights education is about more than just content; it can only be achieved if the education process also includes participatory learning methods and is relevant to the daily lives and lived experiences of learners.
This lived knowledge and awareness of human rights principles builds a "culture of human rights" — that is, a society in which each of us is encouraged and empowered to take the initiative to respect, protect and promote the full spectrum of human rights for all. [Read more]
---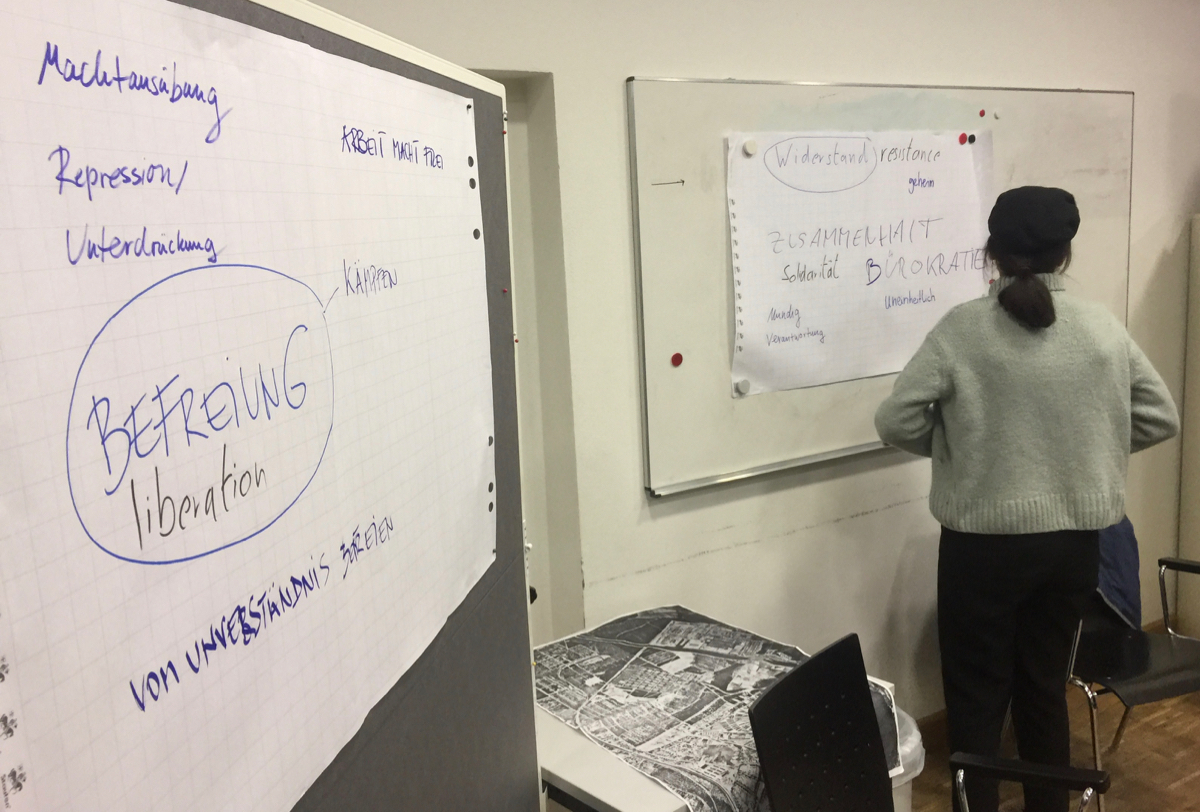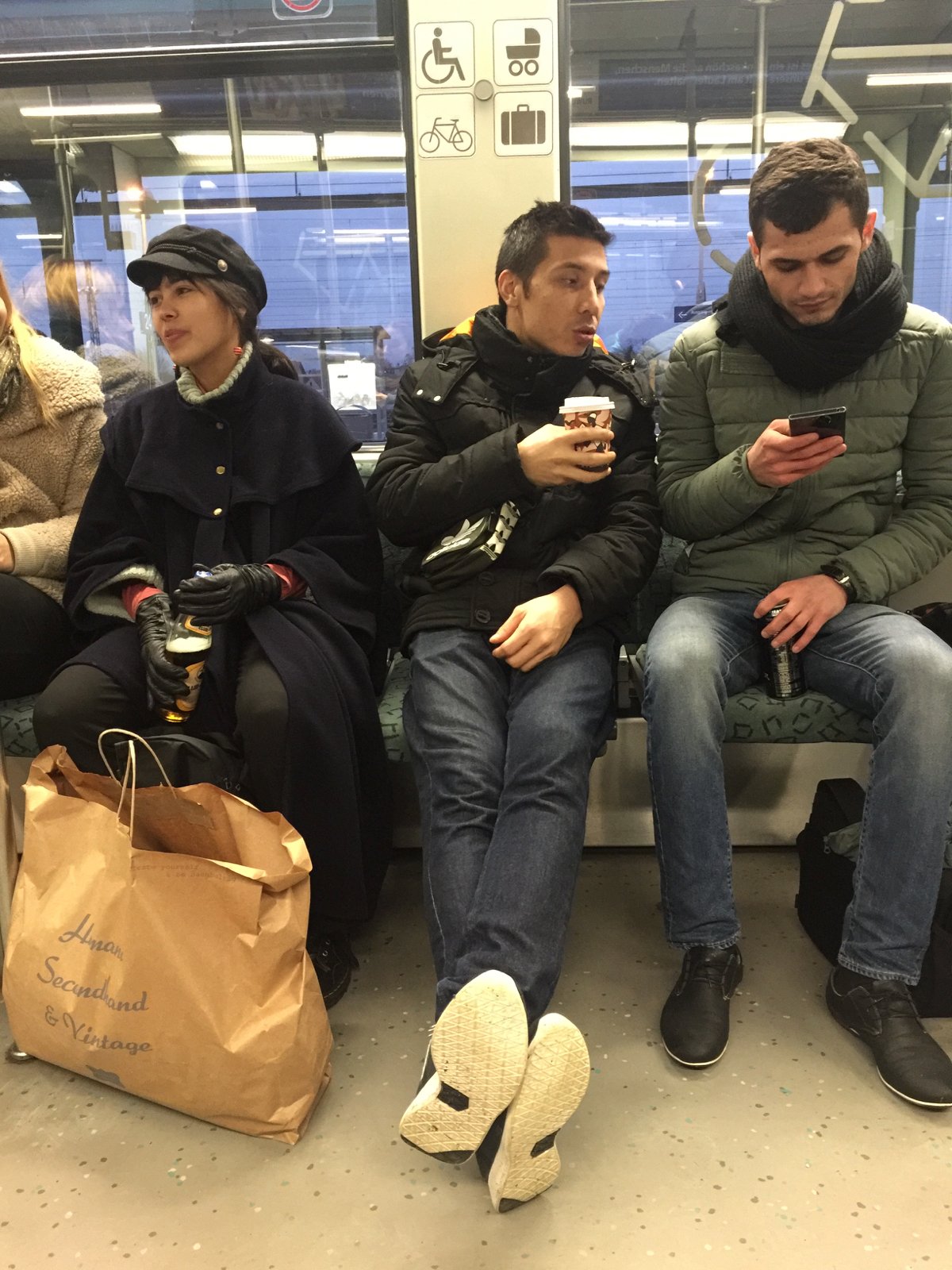 December 13 to 15 2019



Finally, we got together in Berlin to start with the workshops. The artist Katja Pratschke and Roman Fröhlich guided the Berlin youth group through the former concentration camp Sachsenhausen Memorial in order to search for traces of resistance. In the meeting rooms of the memorial we collected first ideas about the terms resistance and liberation. Leonhard Grond discussed the responsibility of the artist and architect in this context.
Already in one month, we will all meet in Melk to plan the workshops and youth exchange in May in more detail.
---
Peace is a certain resistance to the terrible satisfactions of war. It's a commitment to living with a certain kind of vulnerability to others and susceptibility to being wounded that actually gives our individual lives meaning.
Judith Butler
---
October 22 + 23 2019



After the workshop with the youths in Bolzano, Ruth Anderwald and Leonhard Grond travelled to the Memorial and Museum Auschwitz-Birkenau. In Block 27 they discovered documentation of the magazine Vedem, a resistence magazine dedicated to culture, arts and news, that existed from 1942 to 1944 in the Terezín Concentration camp. Vedem was hand-produced by a group of boys, among them editor-in-chief Petr Ginz and Hanuš Hachenburg. Altogether, some 800 pages of Vedem survived World War II. In 2003 Petr Ginz's drawing of planet Earth from the perspective of the Moon was taken to the Space Shuttle Columbia by Israeli astronaut Ilan Ramon, but the space shuttle was destroyed when it re-entered the Earth's atmosphere.

---
October 19 + 20 2019



This weekend the workshops in Bolzano started. After a guided tour through the documentation exhibition in the monument of the victory in Bozen/Bolzano, London-based artist Alessandra Ferrini worked with the group of young people at Museion.

---